Frontman of the famous metal band GWAR Dave Brockie was found dead in his Richmond home. Known on stage as Oderus Urungus, Brockie was found by his bandmates Sunday evening.
The 50-year-old musician was found by one of the bandmates around 7 p.m. GWAR band manager Jack Planagan released a statement following the news of the singer's death:
"It is with a saddened heart that I confirm my dear friend Dave Brockie, artist, musician and lead singer of Gwar passed away. My main focus right now is to look after my bandmates and his family. More information regarding his death shall be released as the details are confirmed."
Police have not yet stated how Dave Brockie died, however, there are numerous speculations behind his death. One unconfirmed report is that the singer and musician overdosed. Another rumor indicates that Brockie may have committed suicide. Police have stated that they suspect no foul play in Brockie's death. The Medical Examiner's Office will perform an autopsy and deliver the cause of death in the next few days.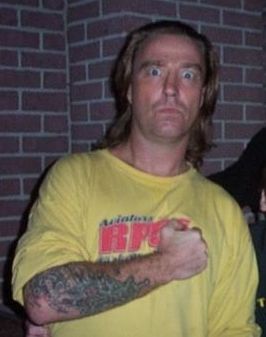 GWAR Singer Dave Brockie Oderus Urungus - Photo from Wikipedia
The current GWAR bandmates have not publicly commented on their friend's death. Former GWAR member Mike Bishop told reporters:
"Dave was one of the funniest, smartest, most creative and energetic persons I've known. He was brash sometimes, always crass, irreverent, he was hilarious in every way. But he was also deeply intelligent and interested in life, history, politics and art. His penchant for scatological humors belied a lucid wit. He was a criminally underrated lyricist and hard rock vocalist, one of the best, ever! A great frontman, a great painter, writer, he was also a hell of a bass guitarist. I loved him. He was capable of great empathy and had a real sense of justice."
At this time, the Brockie family ask that the press and media respect their privacy as they mourn the loss of their loved one.
How Did GWAR Frontman Dave Brockie Die? Oderus Urungus Found Dead.